4818
4818 people viewed this event. VIEWS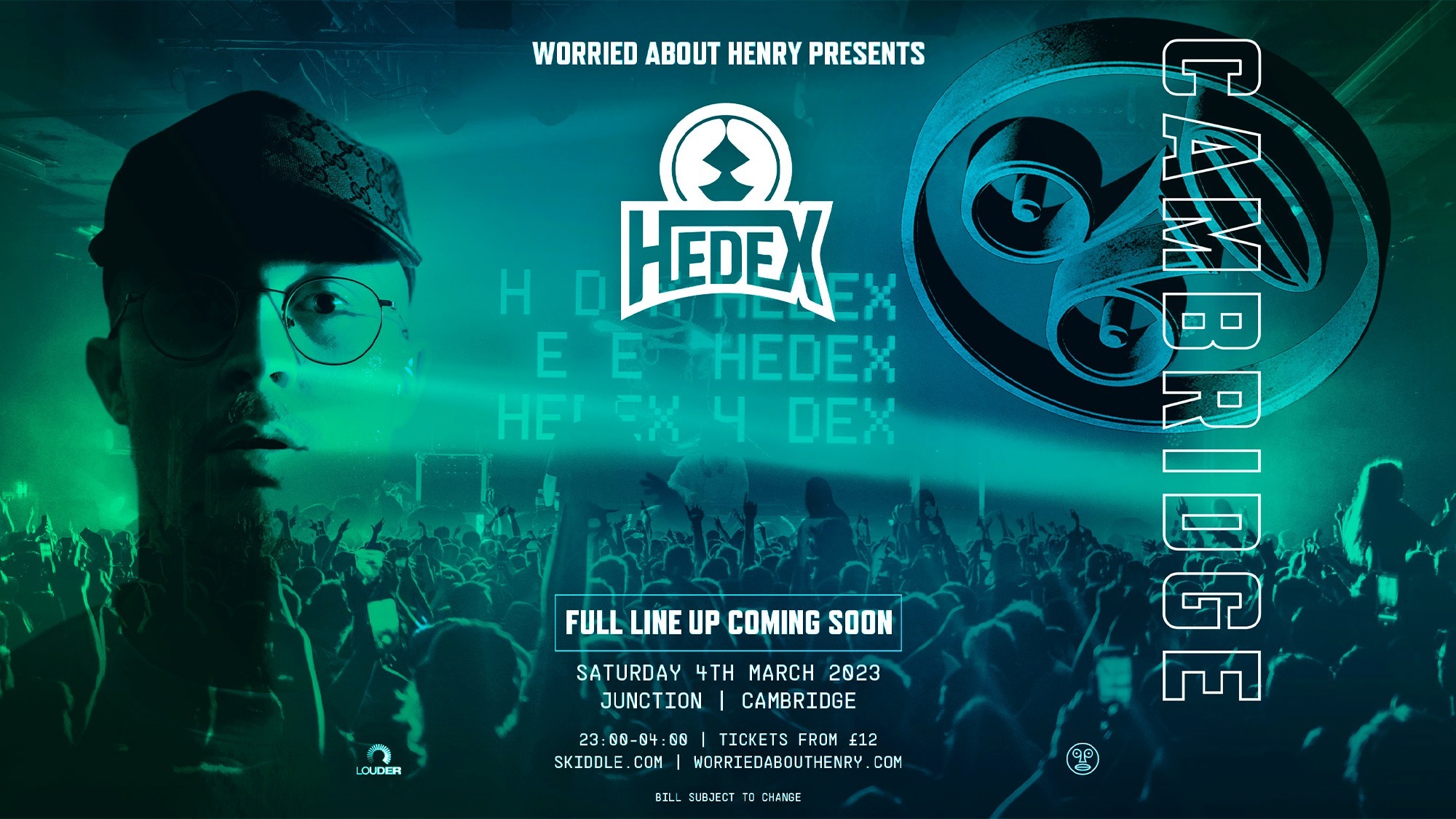 We are proud to bring the one and only, new-generation boy on the block, Hedex! With his revitalised style of Jump Up DnB production and fast paced, high frequency DJ sets, he is an absolute machine, ready to take Cambridge by storm!
Catch him at Junction on the 4th March. We look forward to seeing you then.
Line up:
Hedex
Full line up coming soon!