3483
3483 people viewed this event. VIEWS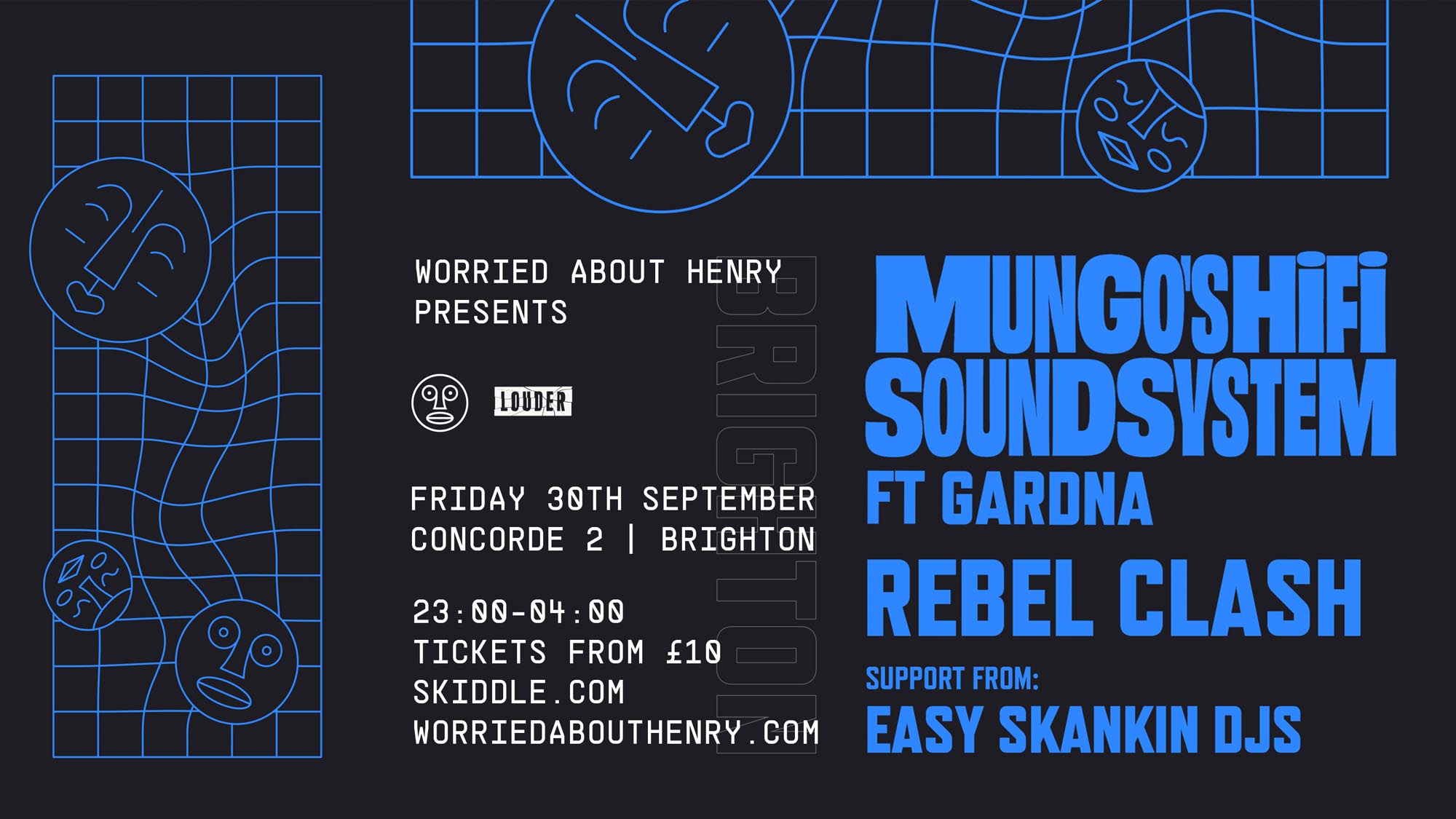 Worried About Henry presents;
Mungos HiFi DJ SET
Ft Gardna
Rebel Clash
Easy Skankin DJs
Friday 30th September 2022
Concorde 2 | Brighton
23.00-04:00
Worried About Henry bring down legendary Scottish DJ collective, Mungo's HiFi to Brighton's infamous Concorde 2, hosted by Gardna with support from Rebel Clash and Easy Skankin DJ's.
Mungo's Hi Fi are a soundsystem and music production collective based in Glasgow, Scotland. They produce and play music which blends Jamaican influence with contemporary bass music, resulting in a unique take on Ska, Reggae, Dancehall and Dubstep that has made them firm favourites in the underground music scene.
The soundsystem's three DJ's travel widely, playing sets featuring their productions in venues and
festivals around the world. Their numerous productions have proved extremely popular, gaining extensive radio play on the BBC in the UK, Radio Nova in France and on numerours other FM and internet
broadcasters.
They have made music with Jamaican legends such as Johnny Osbourne, Johnny Clarke and Sugar Minott as well as working regularly in the studio and on stage with contemporary vocalists Eva Lazarus, Charlie P, YT, Solo Banton, Marina P and Mr Williamz. Highly collaborative, they've worked on remix projects with Leftfield, Coldcut, Gentleman's Dub Club, Prince Fatty and Major Lazer.
As per usual, the DJ collective are set to electrify the south coast, this will not be one to miss, grab your £10 tickets ASAP, we look forward to welcoming you on the 30th September.